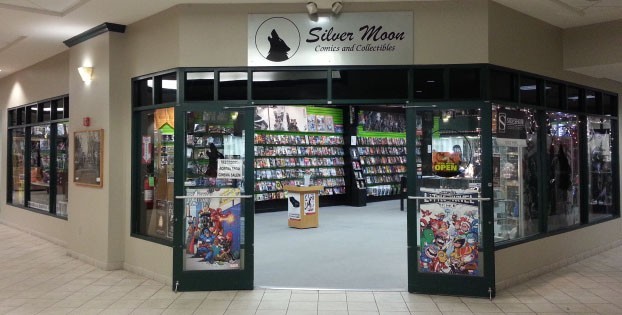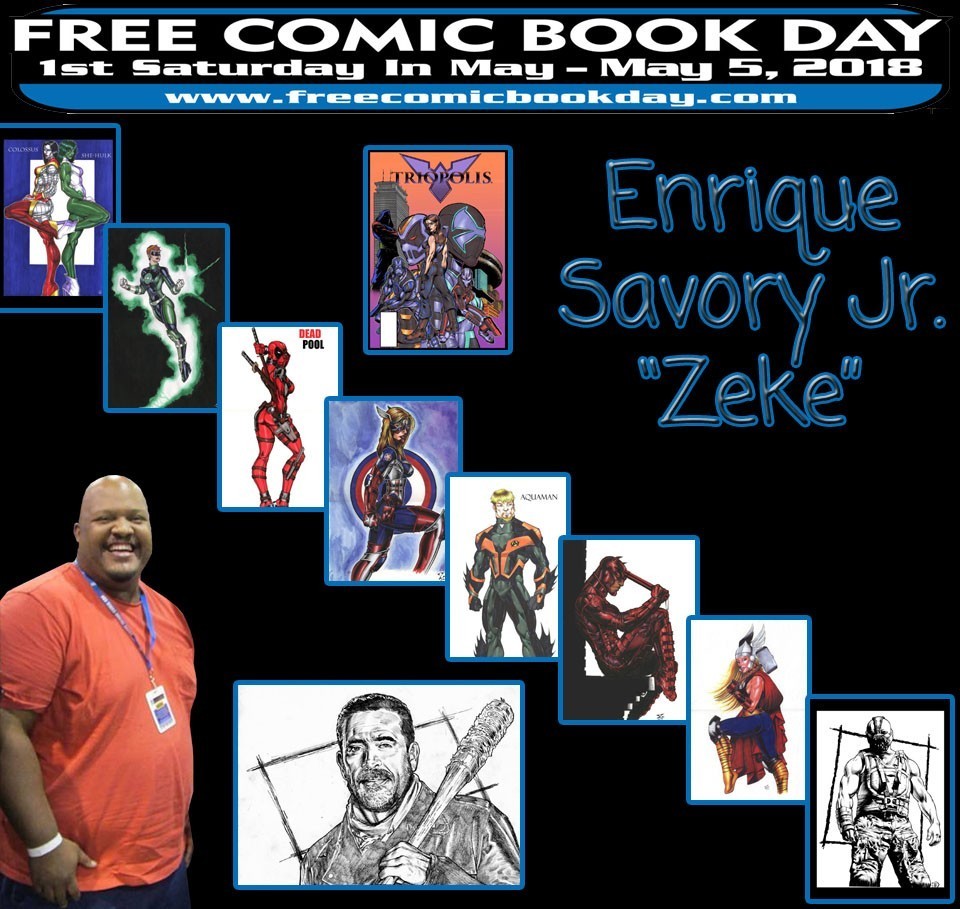 Brandon Gorski is an illustrator from the north shore of Massachusetts. Brandon is currently freelancing, attending conventions and making work for gallery shows centered around native culture and shamanic experiences. He also works for a nonprofit in Lynn, MA called Raw Art Works, a non profit art organization that offers free art classes for youth in the north shore. Brandon has been working on self publishing comic books over the past two years. He self-published his first comic book, Match, in 2016. Last year his newly launched all ages comic, Legends of Lys was released, chronicling adventures based around Dungeons and Dragons. 2018 will see the release of his next major book, Jury, the sequel to his first graphic novel, Match. You can find more of his work at brandongorski.com!
Tim Estiloz is an experienced artist, cartoonist, published children's book illustrator and an Emmy winning television journalist who loves to draw.. His early comic book experience includes inking the titles Speed Racer, The New Ghostbusters, Married With Children and more. His hand rendered watercolor illustrations appear in the children's book, Trouble On The Loose. Tim's traditional inking work has been featured twice in the published Joe Sinnott Inking Challenge and the current Ms. Inkwell Pin-Up Gallery book. He has also worked as a cartoonist, storyboard artist and illustrator for a variety of Boston area newspaper publications and magazines; as well as several greeting card companies and corporate advertising. Tim also loves drawing for kids and works as an "Artist In Residence" at Boston Childrens Hospital where he weekly entertains and uplifts young patients by drawing superheroes and Disney characters for them at their bedside.
As a television entertainment reporter, Tim gained the trust of the legendary pin-up icon Bettie Page and obtained the only one-on-one, in-depth television interview Bettie ever gave in her lifetime. It can be seen on You Tube at http://tinyurl.com/hjzzh7n
Enrique Savory Jr. is a comic book illustrator from Brockton Massachusetts he has been a Penciler and Inker that has been in the independent circuit since 2008, having worked on Totem for Big City Comics, "Dead Men Tell No Tales: Decimation" and "Legacy" for Arcana Comics,"The Rift" with Massachusetts own Andrew Lovoulo for G.I. studios, the anthology "Twisted Poe" for "Red Stylo" written by Jason Ciaramella (also from Brockton). Currently Enrique has struck out on his with his own title entitled "Triopolis", in which he Penciled, Inked, Colored, and Lettered the project,published through Indy Planet. Enrique will be doing sketches, selling prints and doing free head sketches for transactions of $25.00 or more.